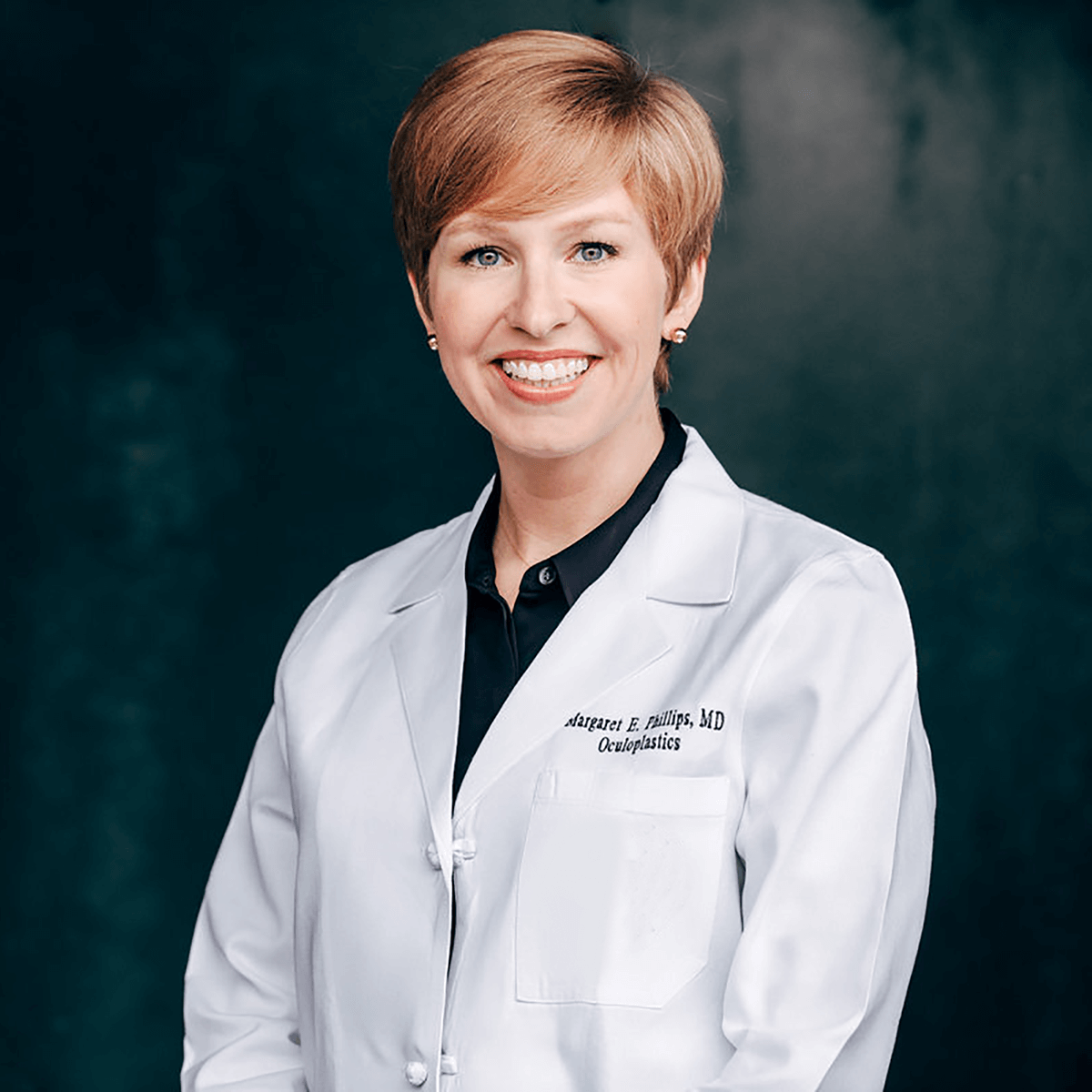 Margaret E. Phillips, MD
Dr. Margaret E. Phillips is a board certified and fellowship trained ophthalmologist specializing in oculoplastic surgery. She graduated from the University of Alabama at Birmingham School of Medicine, where she was a member of the Alpha Omega Alpha honor society and the Gold Humanism Honor Society. Dr. Phillips completed her ophthalmology training at the University of Maryland, after which she completed a fellowship in oculoplastic surgery accredited by the American Society of Ophthalmic Plastic and Reconstructive Surgeons at the University of Tennessee Hamilton Eye Institute in Memphis, TN, and the Vanderbilt Eye Institute in Nashville, TN.
Before moving to South Mississippi, she was an oculoplastic surgeon with the University of Texas Health Science Center at Houston where she received the Dean's Teaching Excellence award, Houston's Top Doctors 2017 award from H Texas magazine, and the Rising Star award for Texas Super Doctors 2018 in Texas Monthly Magazine. She is married to Clay, and they have two small children. Dr. Phillips is excited to call Gulfport home, and she looks forward to many years serving this community as an oculoplastic surgeon.